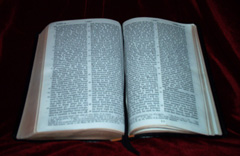 Showers Of Blessing
---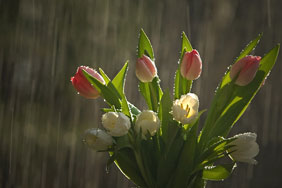 The transcribed notes found on this website are taken from a series of gospel preachings, teachings, and psalms (1 Corinthians 14:26) which were given in Scotch Plains and Warren, New Jersey (USA) during 1993 and 1994. These transcripts plus other notes and commentaries were published in the Showers of Blessing periodical between 1994 and 2000; some of these other articles can be found on PlymouthBrethren.com.

Bible quotations are generally taken from the New Translation by John Nelson Darby or the King James Version. Additional Bible study resources and more information about these Bible translations can be found on Bible-Study.

The title "Showers of Blessing" is taken from Ezekiel 34:26-27, "And I will make them and the places round about my hill a blessing; and I will cause the shower to come down in its season: there shall be showers of blessing. And the tree of the field shall yield its fruit, and the earth shall yield its increase; and they shall be in safety in their land, and shall know that I am Jehovah, when I have broken the bands of their yoke and delivered them out of the hand of those that kept them in servitude." Showers of Blessing was published monthly commencing in May, 1994 and bi-monthly commencing with the January/February, 1996 issue. The last booklet, number 50, was published in November/December, 2000.

Our desire is that many people may find spiritual blessing in reading these notes. "Blessed be the God and Father of our Lord Jesus Christ, who has blessed us with every spritual blessing in the heavenlies in Christ;" Ephesians 1:3.
---
Showers Of Blessing • About Us